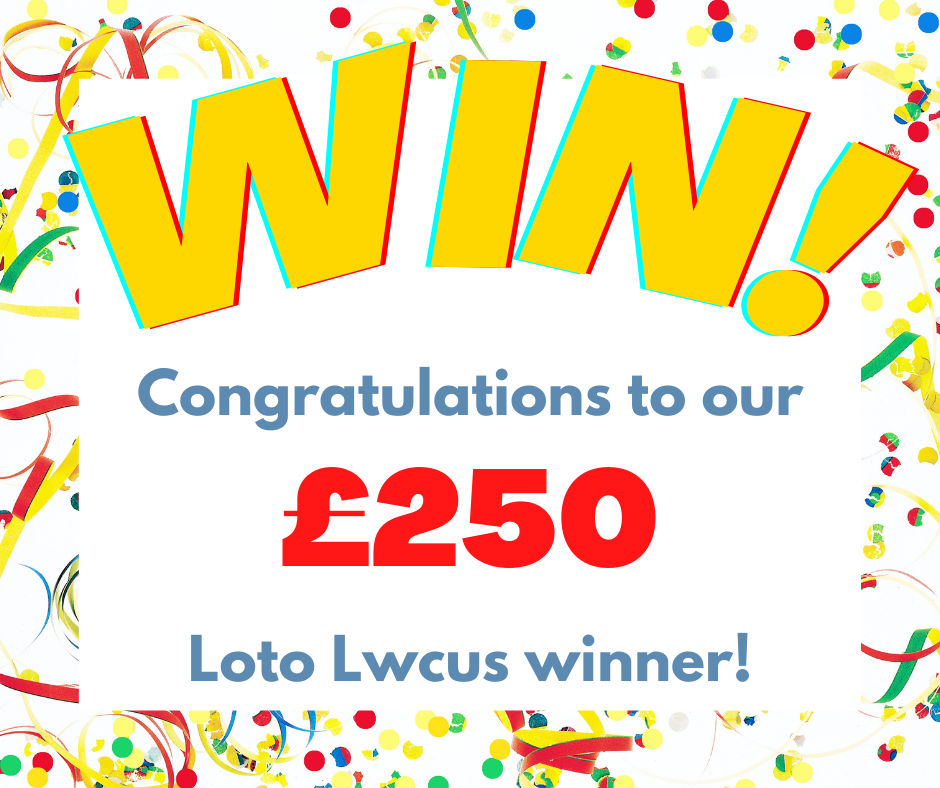 Loto Lwcus continues to WIN for the community!
16 November 2021
Loto Lwcus celebrates another £250 win! Since launching over £1350 has
been won and over £6,000 has been raised for the local community.
Loto Lwcus is an online sustainable fundraising solution provided by CVSC with, believe it or not,
no upfront costs. It's designed to help local not-for-profits to diversify their fundraising streams and
enable year-round fundraising in a safe, fun and effective way.
Buy a 'chance' and support the local community today by playing the lottery. There are over 30
registered causes to choose to help with your ticket purchase. The chosen cause receives 50% of
the £1 ticket with an additional 10% going to further support the local community. There are
weekly cash prizes to be won up to the value of the £25,000 jackpot and with 50:1 odds of winning
a prize you'll find a bit of fun at the same time as knowing you're really helping your local
community.
Our winner was delighted to receive the prize and is very happy to
see the benefits going to chosen charity – The Kind Bay initiative


Helen from The Kind Bay Initiative said: "Lotto Lwcus gives our supporters in the community a means of contributing a small and regular amount that makes a massive difference for us! At the same time it's a bit of fun, very quick and simple to do, and the kind people that subscribe are in with a chance to win the jackpot of £25k so that's always very exciting! Thanks to all of those that are helping us to make a difference in the local community!"

To support a local good cause and play the lottery today go to: https://www.cvsclotolwcus.co.uk/
Good causes not only benefit from receiving 50% of the profits from ticket sales from their page
they also receive a host of bespoke marketing materials and support as well as their own Loto Lwcus web page! Sign up at any time for FREE, it's so easy to do – simply visit https://www.cvsclotolwcus.co.uk/ to register.
Our causes are on track to raise £9,297.60 this year
298 tickets of our 1,800 ticket goal
More top stories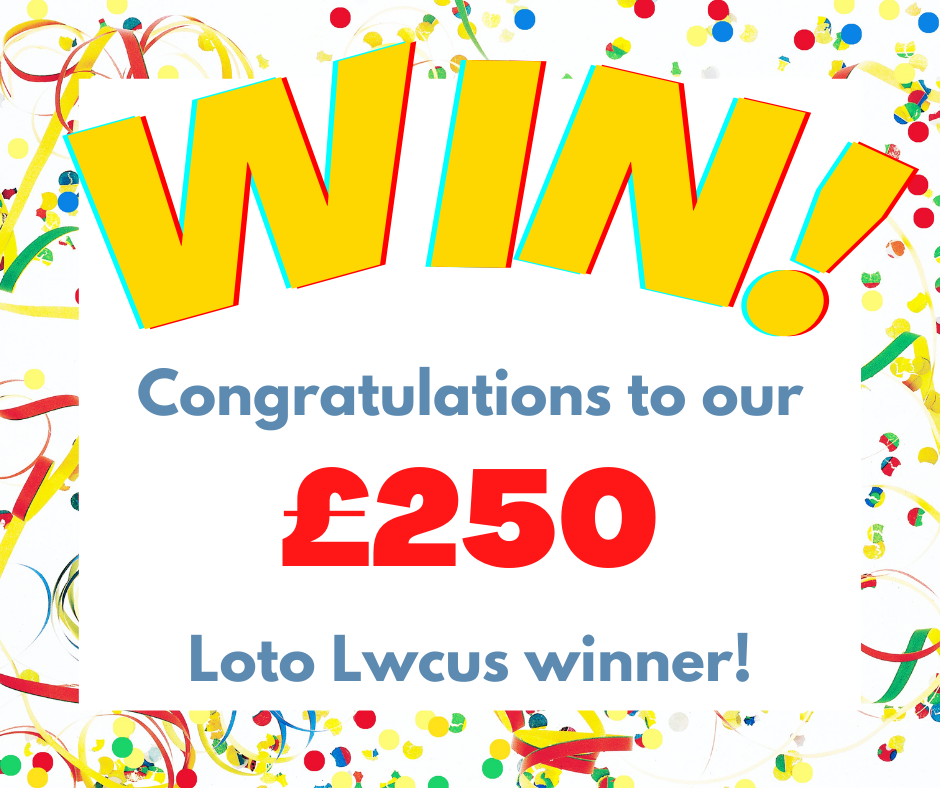 Loto Lwcus - another win for the Community
Loto Lwcus is celebrating a double win for the Community. Loto Lwcus is the online sustainable fundraising solution provided by CVSC to help support local good causes in a fun and safe way. Play for...
31 May 2022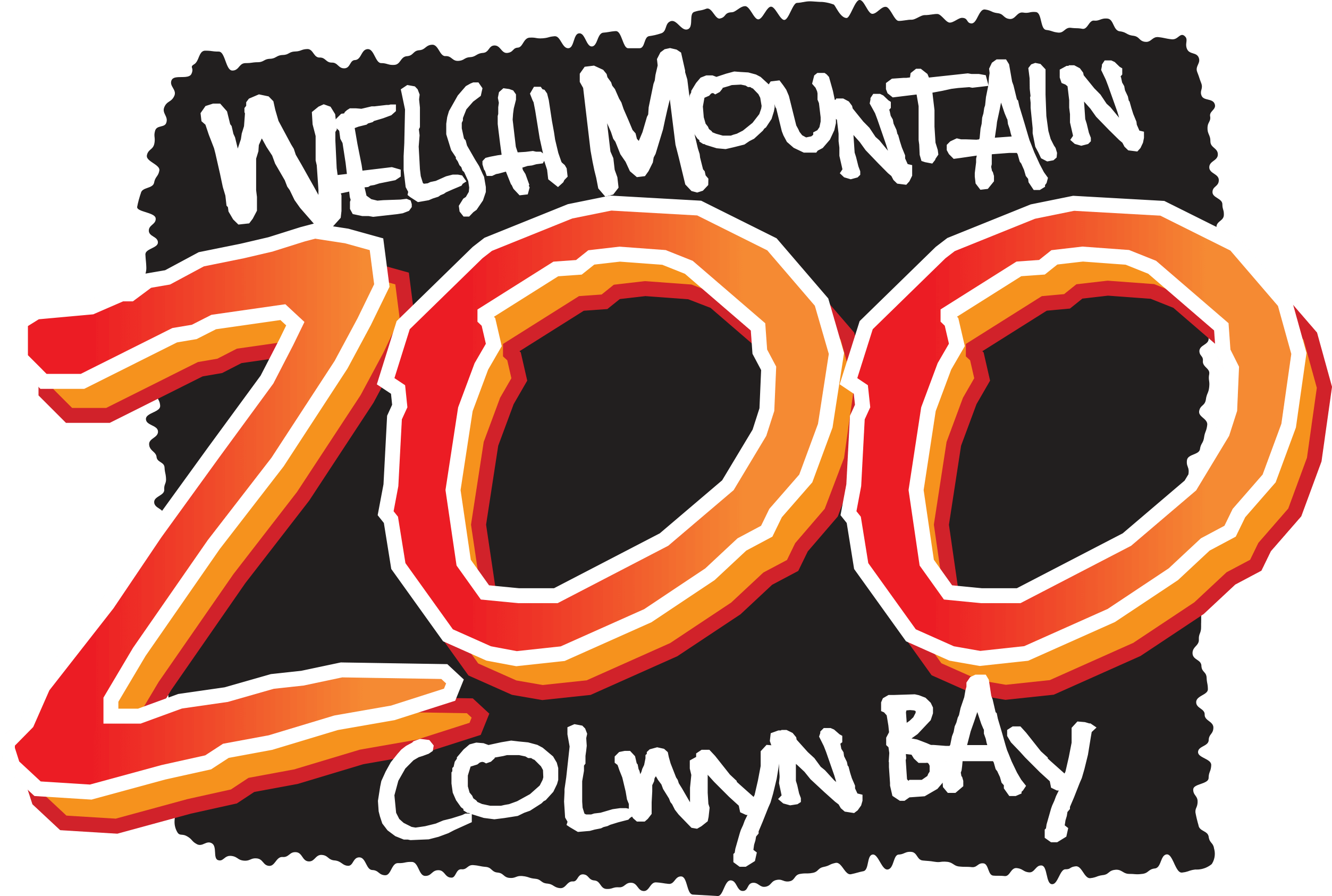 Another Amazing Good Cause Joined Loto Lwcus
Welsh Mountain Zoo Colwyn Bay Set on one of the most picturesque and unique landscapes for any UK Zoo, the Welsh Mountain Zoo occupies some 37 acres of lush green landscape overlooking Colwyn Bay and ...
07 May 2021
Back to full list
Our causes are on track to raise £9,297.60 this year
298 tickets of our 1,800 ticket goal